Welcome toVita Grove Isle
5 Grove Isle Drive, Coconut Grove, Fl 33133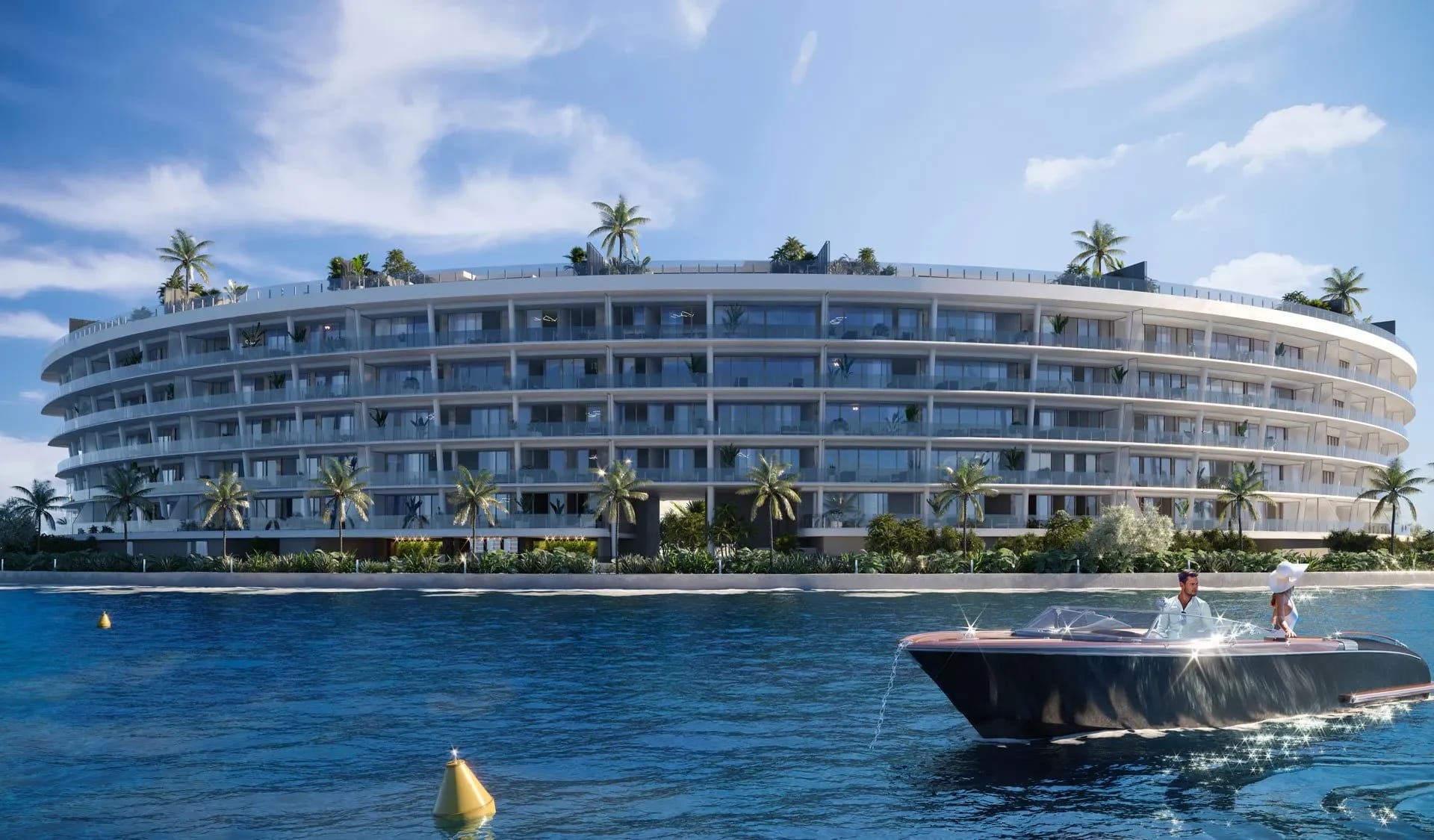 Description of Vita Grove Isle
Designed to follow the natural contours of Grove Isle's Biscayne Bay shoreline, Vita is an exclusive sanctuary of just 65 exquisitely detailed condominium residences. On this unique private island, days are defined by spectacular sunrise and sunset views, and life is elevated by an extensive collection of amenities for wellness, sport, and relaxation.
Appearing as a single piece of architecture, but thoughtfully defined by two paseos, the three buildings – Mare, Luce, and Sole – with a total of 65 residences including 12 penthouses offer a boutique living experience. A boardwalk encircling the island at water's edge provides pedestrian connection to a variety of amenities, including tennis, paddleball, and pickleball courts, a marina, and children's playgrounds. A private bridge offers access from the mainland.
Vita Grove Isle Amenities
Vita's extensive array of outdoor amenities is featured along the waterfront and set within elegantly landscaped grounds planted with a variety of native Florida palms and flowering trees. Designed in Italy, A++ provides visually inspiring and functionally sophisticated spaces for exercise and rejuvenation.
Residents of Vita enjoy access to an extensive and thoughtfully curated collection of indoor and outdoor amenities as well as personalized services. From water's edge to indoor social spaces and beyond, Vita creates the ultimate South Florida lifestyle.
Vita's clubhouse features a bayfront pool and poolside bar at the ground level and an upscale restaurant on the second floor where diners enjoy sweeping water views. The third floor of the clubhouse offers a residents-only special event space as well as wellness amenities including the spa, gym, and yoga studio.
Gourmet
A high-end restaurant and bar serving lunch, dinner, and cocktails.
Poolsite
A private residents-only bayfront pool, poolside bar, and lounge.
Fitness
The fitness and wellness center includes a state-of-the-art gym, a dedicated studio room, and a spa.
Vip Access
House membership to the Vita at Grove Isle Club.
Sports
Tennis courts lighted for night games, pickleball, and padel courts.
Boating
Marina with boat slips.