If you are purchasing in the
Miami-Dade
area, you already benefit from being in a prime location. Owning a piece of Miami is a great place to start. Revamping your space can be straightforward as long as you are clear with your intentions from the beginning and stay within your budget.
No one should embark on a journey with no clear goal, especially since meandering on a home improvement project can be costly. The size and scope of your renovations will dictate the cost and time spent on the project. For some, these improvements will be specific to one area, while some may have a laundry list of areas they aim to improve or have plans to renovate the home from top to bottom. From the centrally located South Beach condominiums to the exquisite
Bal Harbour
real estate, you should feel confident investing in your piece of paradise.
Have clear intentions
How big are your plans? If you are purchasing an investment property and live elsewhere, then completing any required renovations at the beginning is essential. When the purpose of the property is to be rented out, the home needs to be livable with a neutral color scheme. Flipping a house usually requires financial planning, but it can be highly lucrative when done tastefully and on a budget.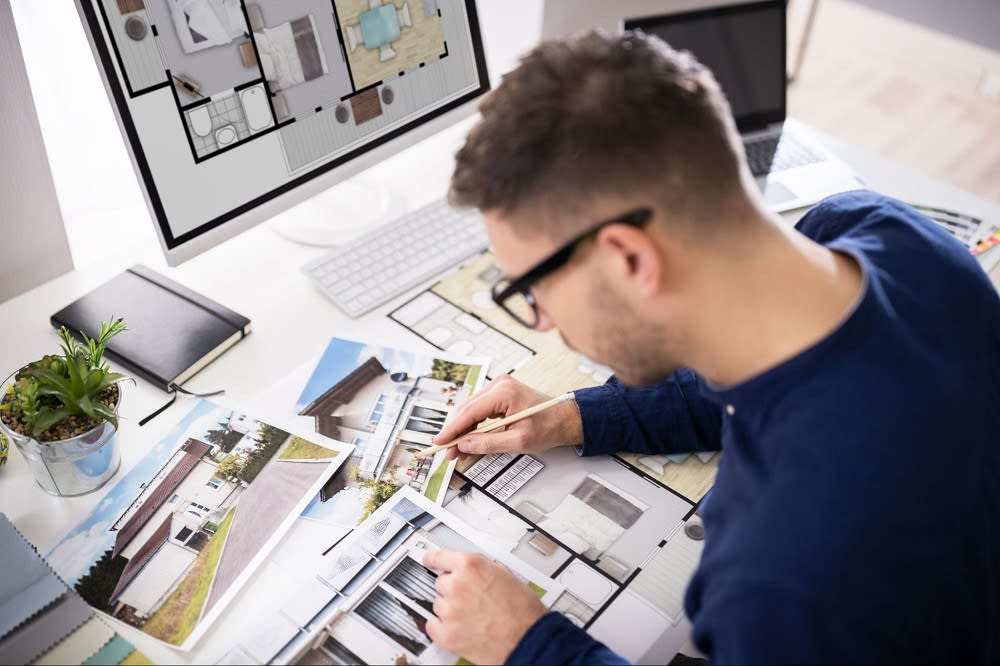 Photo courtesy of Shutterstock

For those who will live in the home as they make improvements, it is recommended that you take it one room at a time. Living with construction can be inconvenient to everyone. Try to keep it contained in one room or area of your property. But before you start hiring contractors, you should consider living in the space for a while before committing to any big plans. Once you get a feel for a space, your ideas may change. You will also find new areas for improvement you had not noticed before, and subsequently, you can knock out more projects at once.

Before meeting with an interior designer, you should have specific styles or aesthetics in mind so that you can be led in the right direction. Miami Beach real estate is usually already stunning, but having concrete plans for the space will ultimately maximize your time and money.
Start big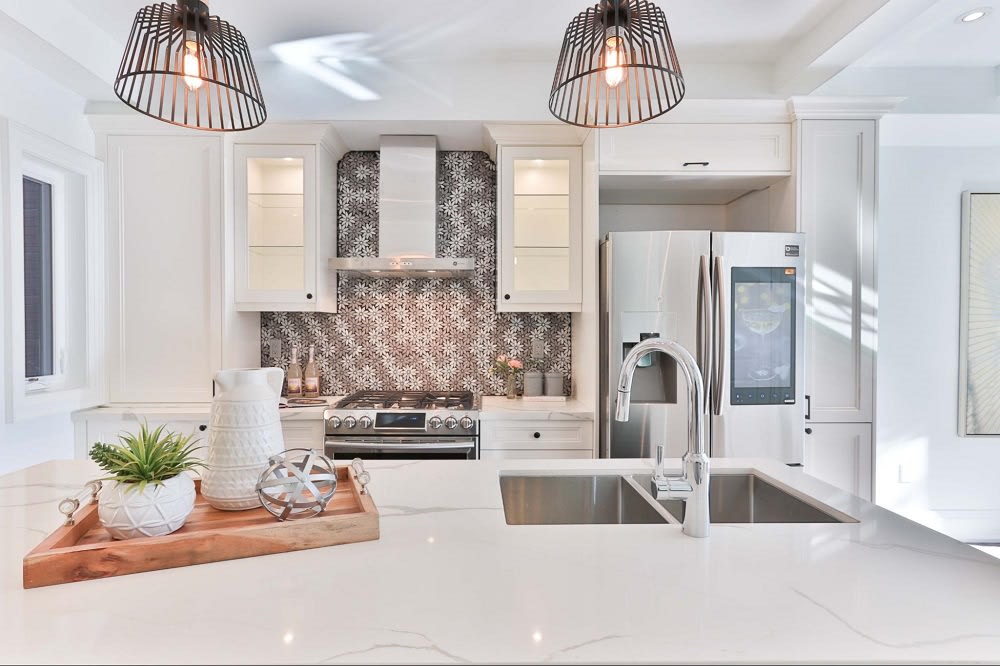 Photo courtesy of Unsplash

Of course, if you live offsite, do all of the construction at once if possible; however, if you plan on renovating the home room by room, begin with the larger items or areas first, like the roof and the kitchen. Updating these items will automatically raise the worth of your house, and with each renovation, you can reassess your home's value and consider your next move.

Even if your intentions are not to sell but to make your space more enjoyable, the kitchen is a hub of activity in a home. This is the space where meals are prepared, and it should be an open and organized area that caters to fueling the entire family. While these important rooms of your home are being remodeled, it is important to cordon off any construction areas with plastic sheets to conserve air quality and prevent dust and debris from being tracked throughout the home. You will also need to consider a replacement set-up while you are waiting for the work to be finished.

While it may be tempting to renovate all the plumbing at one time, you might want to make sure one bathroom remains operational. Or you could plan a vacation during all or some of the time the home will be under construction. There is a lot to consider when starting major home improvements, but the results are always worth it!
Have a realistic timeframe
When you are considering flipping a property, depending on the amount of work the property needs, you may not see a profit for a while. You will have to find the right contractors and come up with plans for the renovation. This can take weeks or months, and when the construction is over, you should reevaluate the housing market to make sure it is still a good time to sell.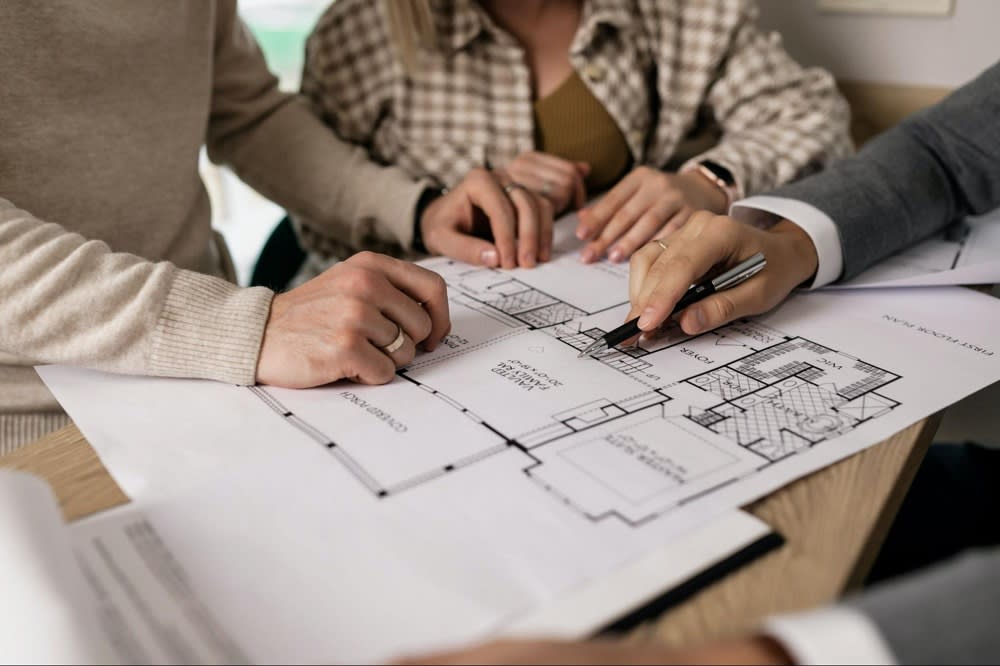 Photo courtesy of Pexels

Those who plan on living among the construction should be very careful when making plans and scheduling work. You will need to orchestrate the removal of old fixtures with the arrival of new fixtures. Sometimes people get ahead of themselves and remove a sink or a tub that could have been used for another two weeks while they wait for the delivery of the new one. And vice versa, why have bulky fixtures arriving early and taking up space before anyone can come out to install them? Ultimately, renovations require organization and planning, and you should always realistically allot yourself plenty of time to complete any home improvement projects.
Get quotes from different contractors
Those who have flipped homes in the Miami-Dade area may already have contractors they like, but those who are moving here or investing in the area for the first time may not know where to start or who to trust. While some people are experienced in hiring contractors, some might not know that you should always get a second, third, or fourth quote.
In most cases, you should not go with the cheapest offer, but it is also unnecessary to go for the most expensive quote.
Angi
is a website where customers can leave verified reviews about contractors in your area. There are many resources online for finding top-rated carpenters, electricians, and plumbers in your area, and you should always shop around before hiring anyone. As you interview different contractors, having done the proper research beforehand can help you recognize reasonable quotes and support honest local businesses.
Another great resource is your
real estate agent
, who can offer suggestions on trustworthy local contractors. A seasoned agent like
Kimberly Rodstein
either knows the answer, knows someone who does, or knows where to find the information herself.

*Header photo courtesy of Pexels