When searching for luxury homes in Miami Beach, there's no doubt that amenities like luxury shopping, waterfront properties, and high-end indulgences make real estate valuable in the area. However, in a sector where properties vary widely, and that's prone to customization, nailing down a property's worth can be tricky. When searching for luxury real estate in Miami Beach, look for the things below to tell its true worth.
What is a luxury home?
Defining what a luxury home is can be tricky and is usually dependent on the location and the market trends of the area. Price-wise, luxury properties make up the top 10% of listings in a market. As such, they're usually much larger than typical properties, with unique and uncommon designs that make owning them exclusive. Finding a luxury home on the market can be difficult, as many owners tend to keep their properties for long periods of time. When evaluating the worth of a home, factor in the aspects below.
Great location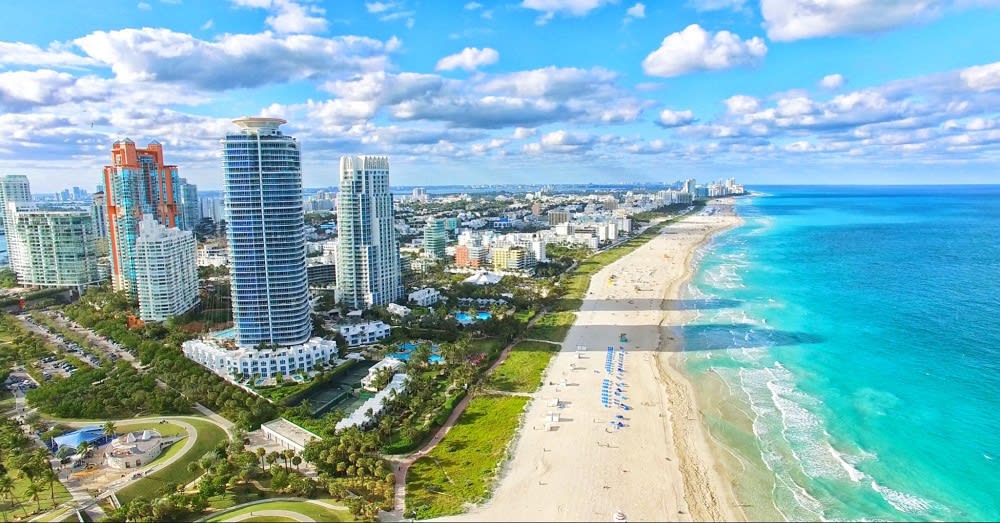 A luxury home should be in a prime location, somewhere with high demand and low availability. This may be right along a lake or the ocean, within the heart of a city, or atop a mountain. Locations provide coveted amenities, particularly great nature views, high-end shopping, or easy access to outdoor recreation. Communities and neighborhoods can be luxury as well, depending on their exclusivity and the amenities they provide residents, like golf courses, spas, and fitness centers.

Many Miami Beach luxury homes are waterfront properties with unobstructed views of the Gulf coast and easy or private access to the white-sand shoreline. Miami Beach itself has seven miles of shoreline, plenty of shopping along streets like Ocean Drive, Lincoln Road, and Collins Avenue, as well as many high-end hotels with luxury amenities like the spas at Kimpton Surfcomber and Fontainebleau.
High-quality construction
Another aspect of a luxury home that needs to be considered luxury is the use of high-quality materials in construction. Using high-quality materials for the inside and outside of the property ensures that the home retains its worth and appreciates in value. Some materials you may find in homes are granite for countertops, marble or wood flooring, walls with Venetian plaster, and upgraded stainless steel appliances in the kitchen.
Notable amenities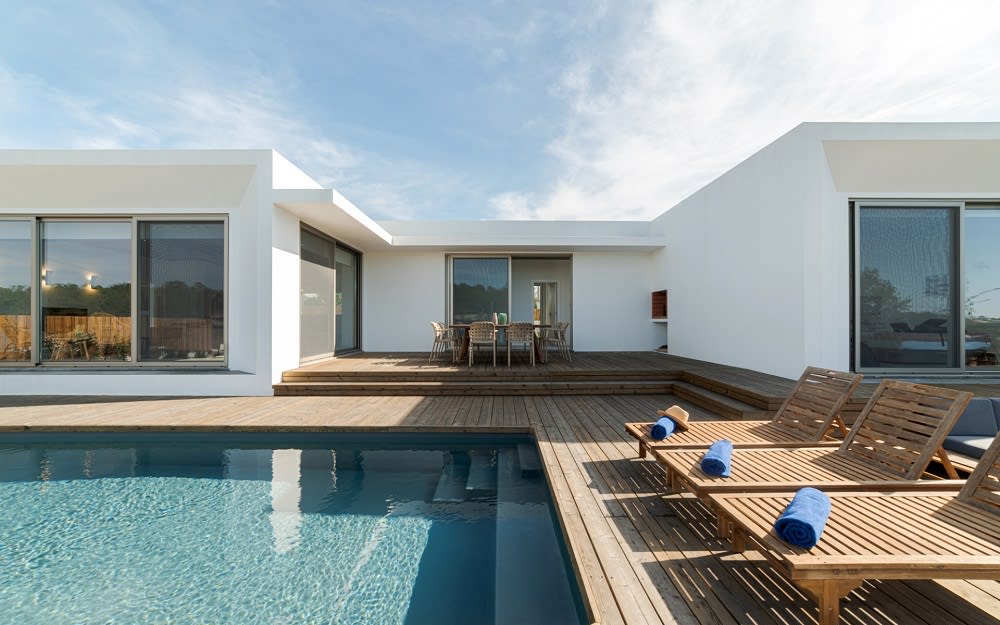 Miami Beach luxury homes should also have notable amenities, which can include a range of additions. It's not uncommon for luxury homes to have custom additions, creating no two options that are the same. Additions like a home office for those working from home are high-demand options, while outdoor spaces in locations like Miami Beach are very popular. These may include a patio with stylish outdoor furniture, a fully outfitted outdoor kitchen, or a large front porch.

Luxury homes provide homeowners leisure with the added benefit of privacy, which leads to many in-home additions. A basement or extra room may be converted into a personal gym, a theater room, or a wine cellar with an area to sit and host company. Amenities also extend into high-quality systems such as air conditioning, water heaters, and electrical systems. There's no end to what a luxury home may include, all of which impact its price in varying ways and magnitudes.
Efficiency
Lastly, a luxury home should have efficient additions, providing more convenience and that saves energy. Things like a smart thermostat, an interactive display for the kitchen counter, or a smart tv all create an environment that's easy to manipulate and adjust to personal preferences. Also, sustainable options like solar panels, energy-efficient windows, and energy-efficient appliances all improve the home's quality and cut down on utility expenses.
Partner with an agent
Even after knowing what makes a home luxury, a normal buyer might not know how to account for additions, quality construction, or location to determine a home's worth. One of the best ways to get a quick evaluation is to partner with a local real estate agent specializing in luxury properties, like Kimberly Rodstein. An agent will be familiar with the ins and outs of luxury properties and can use their experience to gauge how much a property may be worth.

A luxury agent will also know market trends in the area and how they impact the price of real estate. Miami's luxury market is booming, and an agent will know how to navigate it when evaluating a property.
Order a home appraisal
If you're still unsure about the worth of a home, ordering a luxury home appraisal can be a good step. However, it's important to know that many appraisals on the same luxury home may come up with different values, especially if the property is complex. Even so, they'll evaluate the property based on its square footage, its floor plan, then search for comparable, newer sales to evaluate price. An appraiser may also look at the replacement costs of certain amenities to gauge its worth.

Other common specifics of a home used to evaluate its worth are the quality of the appliances, its energy efficiency, the location, and other high-valued property features. As with any property, an appraiser carefully evaluates the construction quality as well.
Ready to evaluate your luxury home?
There are many ways to determine the worth of a luxury home that goes beyond reading the listing price. A luxury home should be offering something that regular properties in the area don't, such as a great location, coveted amenities, or high-quality construction. Working with professionals like a luxury home appraiser or a real estate agent specializing in luxury properties in the area is also helpful. When you're ready to start your home search, contact experienced local agent
Kimberly Rodstein
to help.