If you're thinking about living in Bal Harbour on a permanent basis, you might be wondering what shops you should visit during your first week in town. It's no secret that Bal Harbour is home to some of the best shops that you'll find anywhere in the region, but it can be hard to decide where to get started if you're unfamiliar with the area. Below is a guide to some of the best locations for Bal Harbour shopping.
Many of the area's best shops are located inside Bal Harbour Shops, including all of the stores highlighted in the list below. This open-air shopping center sits in close proximity to the beach and contains several luxury retailers along with plenty of well-known national and worldwide brands. The center first opened in 1960 and is in the process of a $550 million renovation. The expansion has allowed several new stores to come into the mall for the first time, and you'll learn about many of them as you keep reading this article. The complex itself is open daily from 11 am until 10 pm Monday through Saturday and from 12 pm to 6 pm on Sunday.
Balmain
Balmain is well-known throughout the Miami area. It first opened nearly 75 years ago inside Bal Harbour Shops. Their goal is to provide offerings that reflect a fresh and bold take on culture and apparel. You'll feel as though you've flown across the ocean and are shopping inside a European boutique when you first enter the door. The space is adorned with gorgeous chandeliers, mirrors, and curtains. The store is designed like a living space with multiple connected rooms that give the area an extra degree of character and class. The store carries a variety of goods, including clothing for both men and women, along with handbags and eyewear.
Christofle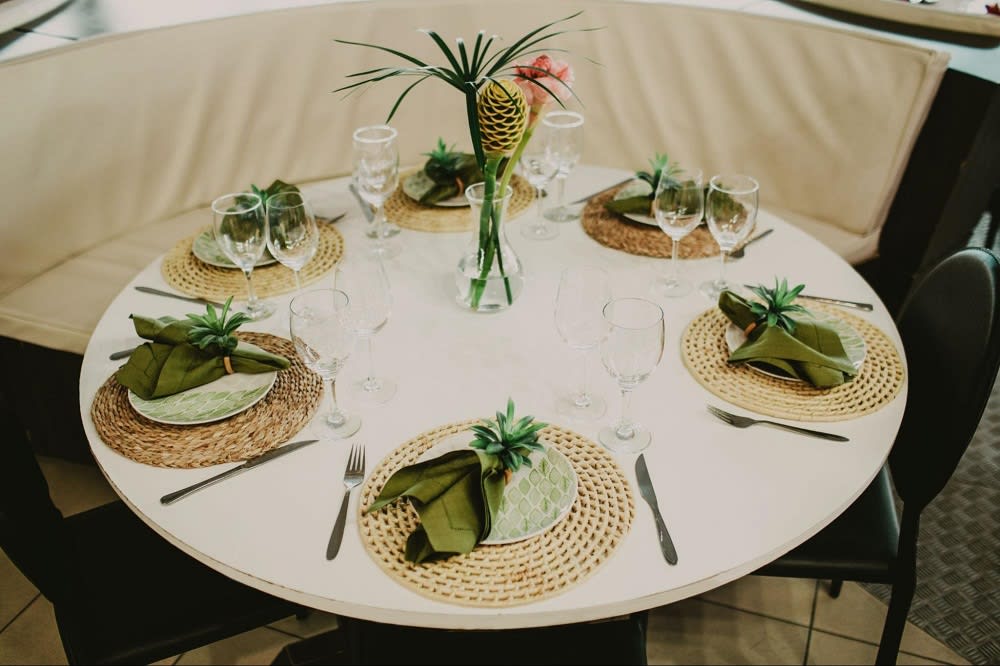 Christofle features a new design inside its third-floor space at Bal Harbour Shops. You'll shop through a wide selection of home accessories and a variety of elegant pieces that can complete any kitchen or dining room ensemble. They have a variety of goods ranging from champagne buckets to flatware containers. If you're thinking about throwing a fancy dinner party in the near future, make sure you visit Christofle first to gather everything that you need to make the evening memorable.
Lalique
Speaking of preparing for a dinner party, Lalique is a French brand that creates glass pieces mimicking the flow of water. You'll wonder how you ever got by with regular or traditional serving wear once you see what they have to offer. You can shop through their fine glasses, tumbles, and decanters. They also offer various sculptures and vases in a variety of colors.
Pinko
Pinko is a family-owned and operated Italian brand that specializes in clothing and accessories for women. They regularly have new seasonal offerings and have become of the most successful Italian labels since either induction. You'll find classic pieces with a fresh spin that can instantly become a permanent part of your wardrobe. They have spent the last 40 years perfecting their craft. Make sure you pick up one of their colorful soft cotton bags with the iconic "Pinko Bag" logo before you complete your shopping trip.
Richard Mille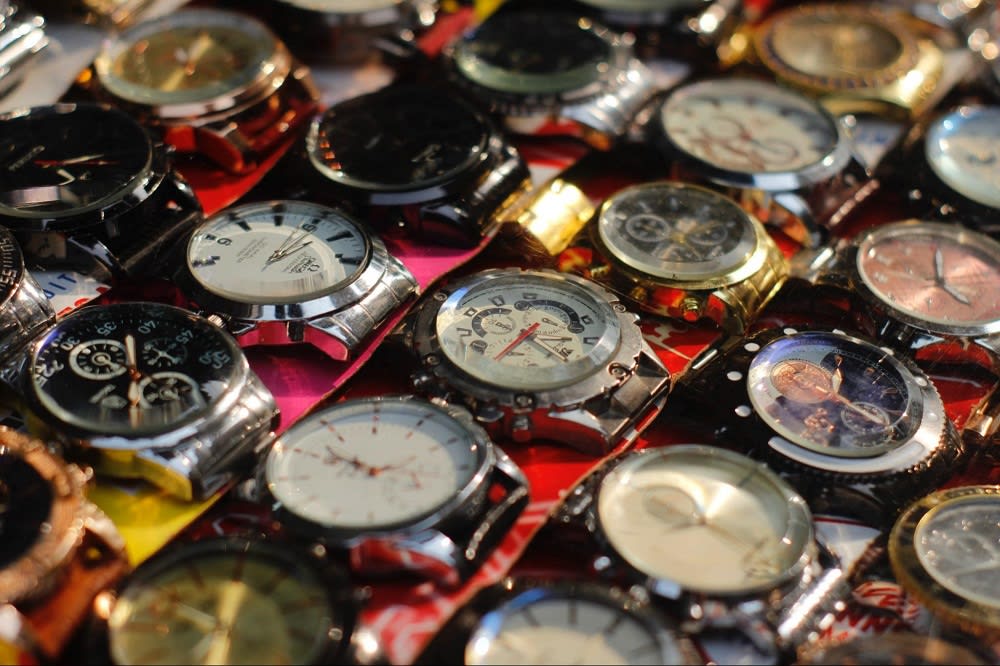 At Richard Mille, you'll find one of the most stunning collections of watches that you've ever seen. The brand has established itself as one of the leading producers of luxury watches that combine fashion with technological innovation. Their creators are inspired by automatic design, and the brand teams up with well-known partners in the world of sports, such as golfer Bubba Watson and tennis player Rafael Nadal. Their watches are bold and guaranteed to make a statement no matter which option you choose.
Zimmermann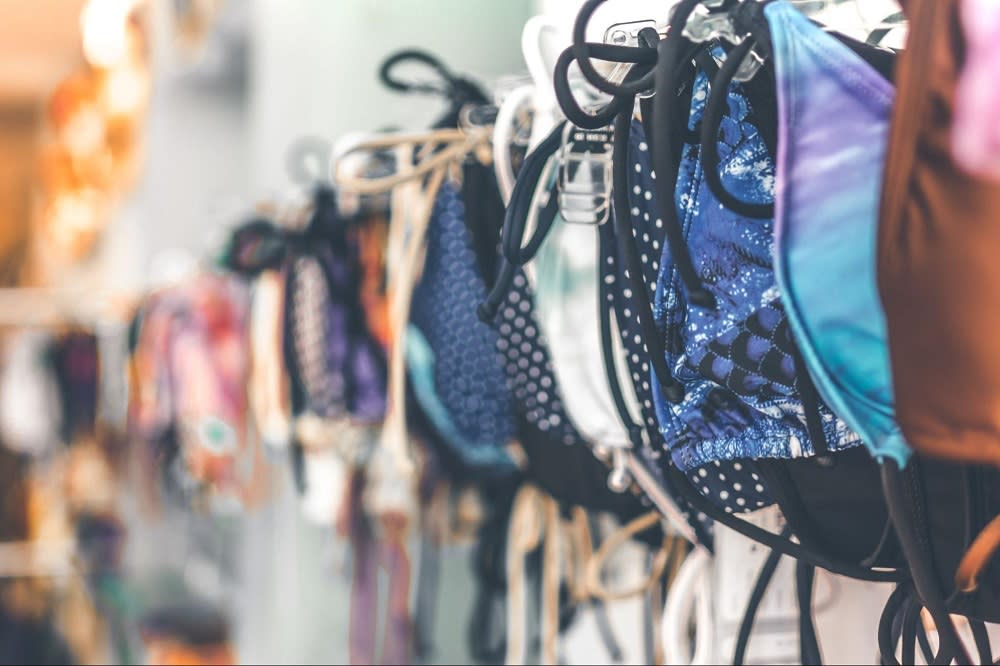 Founded in 1991 in Australia by two sisters, Zimmermann is known for its breathtaking styles often worn by iconic personalities such as Beyonce and Kendall Jenner. They use only the highest quality fabrics and delicate prints to create each of their pieces. They boast a style that is somehow simultaneously lighthearted and sophisticated. Zimmermann's is a great place to visit if you're looking for swimwear, resort wear, kids' clothing, or beach accessories.
Santa Maria Novella
Santa Maria Novella has a rich history dating all the way back to 1221. They began as a curator of medicinal plants, which turned into an operation focused on creating fine perfumes, cosmetics, liqueurs, and candles. Today their products reflect strong influences from Florence's history and personality. They boast the title of being one of the oldest pharmacies in the world, but you don't have to travel to Italy to shop through their selection. You can buy many of their finest goods from their third-floor store at the Bal Harbour Shops.
Isabel Marant
Isabel Marant's iconic fashion label will soon celebrate its 30th anniversary. She has become renowned throughout the world for her eclectic spirit and the feel-good effect that each of her pieces provides to their wearers. Her hope is to create fashion that overflows with life and defies the expected norms. This enables each person to keep up with an exciting rhythm of life and express their inner fire. Come to Isabel Marant, and you'll see pieces that resemble a celebration of fashion rather than a sense of pressure to simply get by or follow the norms.
If you're interested in shopping for property in the Bal Harbour area, reach out to
Kimberly Rodstein
. Kimberly is incredibly knowledgeable when it comes to Bal Harbour real estate. She has spent many years working in the local market. Over that time, she has developed a reputation as one of the top-performing agents in the area. Her clients rave about her ability to help them find their dream homes in the best neighborhoods. She would love for you to be the next person she serves.